Get Your Computer Repaired Correctly

Years of Experience Fixing Computer Related Problems. My cost is always very fair.


• Virus Removal: Any Kind. No Matter How Infected is Your Computer. Remember, There's Always a Way to Get Rid of a Virus. Some Time It's a Hard Job, But Always Possible.

• Operating System Install/Upgrade:

• Data Recovery: Deleted Data From the Recycle Bin, Infected Disk, or Even a Formatted Disk? I'll Recover it.

• Maintenace: Clean of Unnecessary Files, Clean of The System Registry, Clean of The Cache.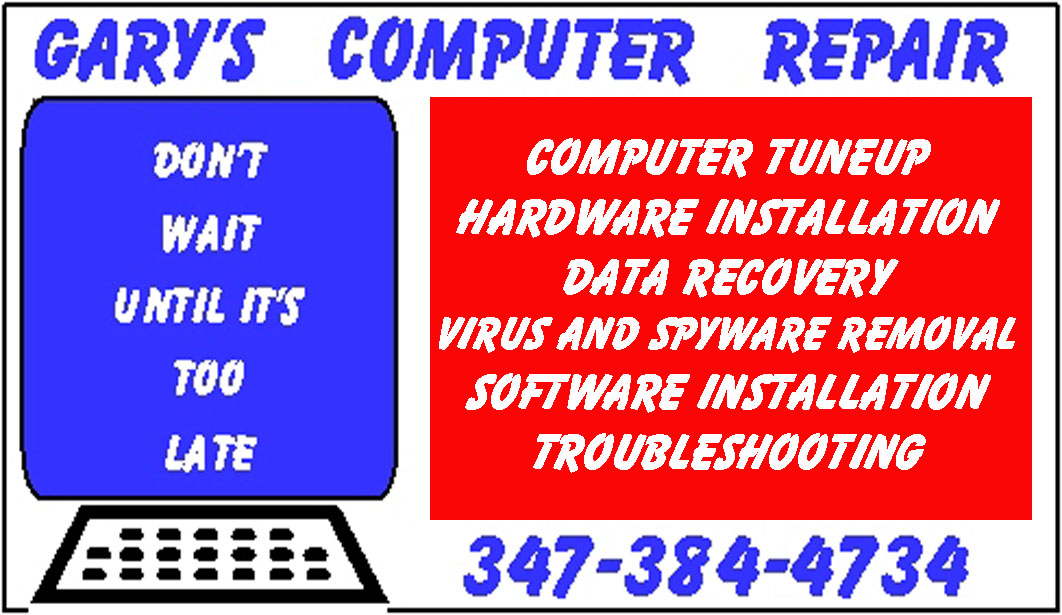 Welcome to Gary's Computer Repair.
I am located in Bensonhurst... Brooklyn, New York...
Phone... 347-384-4734